Intelligent Agent for Recipe Recommendation Based on Visual Identification of Available Ingredients

Subsidiary Project: 20175/30.10.2019, part of NETIO P_40_270 53/05.09.2016
Deployment Period: 30.10.2019 – 22.04.2021
Develop a software agent capable of recommending recipes to users based on what ingredients they have available in their fridge.
Research, propose and validate methods for image-based recognition of ingredients placed on shelves of a fridge.
Create semantic models of the knowledge in the project (ingredients, recipes, food categories, suppliers, etc.) for information querying and extraction.
Build (deep learning based) recommender systems for recipes, analysing user interaction and feedback.
Design and build a prototype smart-fridge which integrates the sub-systems proposed in the project.
Semantic Segmentation - Quantitative results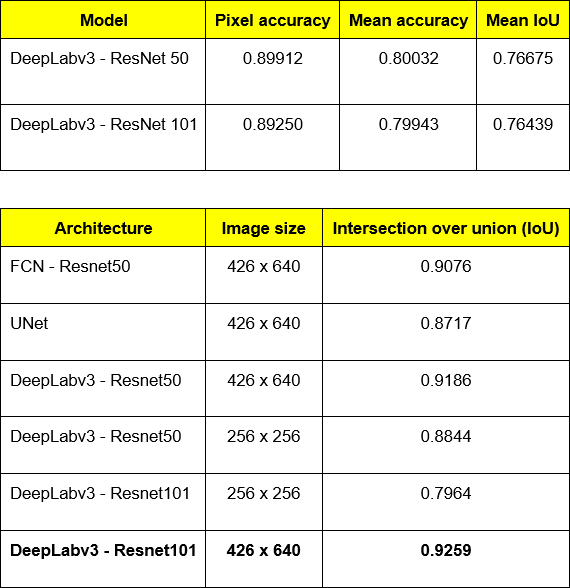 Semantic segmentation - Qualitative Results